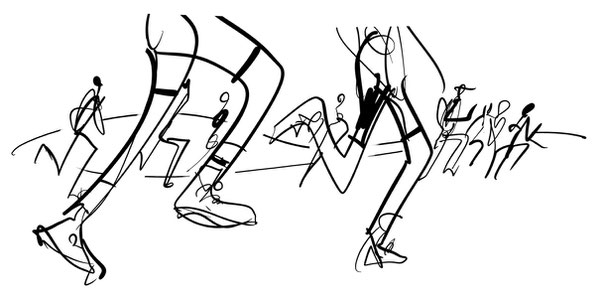 My first book as an author has been published after more than two years of hard work and dedication. At the starting line in the Moroccan desert, writing a book about my adventure was not even a thought. The idea developed in the months after my return to Switzerland when I was encouraged by some of my colleagues who listened to stories I told about it.
Running the Sahara is more than my experience of participating in the Marathon des Sables 2017. Though much of the book is about my time in the desert, and I talk about my preparation and the equipment I used, the book is also profoundly personal. I tried my best to explore my passion for running and life. I hope the reader finds it entertaining and inspiring to follow me from meeting Herr Hammermann during my first marathon to my finish of the nearly 250-kilometer race in the Moroccan Sahara. It is a book about the gift of life, so there are some disappointments and moments of despair, but there are also triumphs and the sublime. I believe when dreams close, other dreams open, and that by setting goals and being disciplined, all of us can shift the balance and get to where we want to be. What started as a book about the Marathon des Sables turned into the story of my life.
Running the Sahara can be ordered here or on all common online book stores.